Does Demand Driven Planning live up to the hype?
See what YOUR results would look like in a Demand Driven environment.
Seeing is believing. Request your free-no obligation simulation today, and we will show you what your service levels, inventory turns and supply orders would look like with Intuiflow.
The simulation will show what your service levels, supply orders, on-hand inventory and annual turns would have been had you used Intuiflow.
The bottom chart represents the actual daily demand. The top chart represents how the buffers would have sized themselves in response to that demand and what the on-hand inventory would be at the end of each day (black line).
Want to know what would happen if there is a lead time or MoQ change? Experiment different scenarios with our team!
The Master Information tab asks for item master data such as Part number, Lead time, MoQ, and On hand Inventory.
The Demand History tab asks for the details of your company's daily demand.
Ready to see what Intuiflow can do for YOUR business?
"We have a lot more insight into our inventory control, production planning, and material planning than ever before."
"If I had to summarize DDMRP into one word it would be visibility. We are able to see, at first glance the actual status of our raw materials and finished goods, which guides us in the right direction to do replenishments in the right order."

"The bimodal distribution disappeared very quickly, and the plant planners have an easier way of working."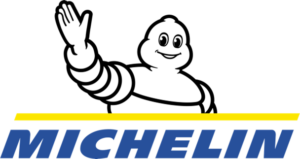 "We see a competitive advantage for ourselves in the marketplace by being able to deliver very high service levels."
"Our team used to spend hours a day determining material requirements, lookin g for items, issuing Pos, expediting orders… Now, with Intuiflow, the data is right in front of us first thing in the morning."
"Intuiflow has helped us adapt to changing environments. It enables us to be proactive."