Generate better forecasts with Intuiflow's Demand Planning application to support your S&OP and fine-tune your Demand Driven Operating Model (DDOM).
NetSuite Native MRP Software
Intuiflow for NetSuite is an industry-leading suite of Integrated Business Planning solutions that helps planners get ahead of fast-changing markets.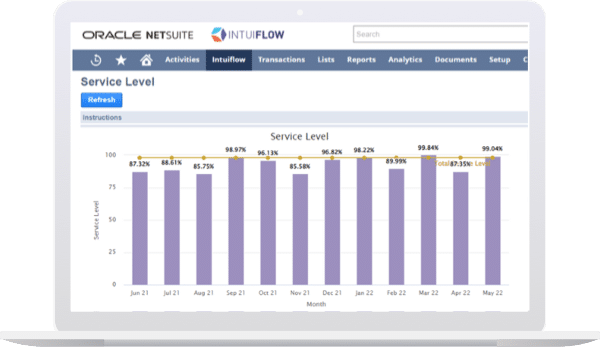 Demand More From Your Supply Chain
Despite the billions of dollars invested in ERP systems over the last 25 years, statistics indicate that inventory turnover rates of manufacturers are the same today as they were two and a half decades ago.
It's time to challenge the status quo in your supply chain planning.
Empower your business with Intuiflow, a suite of solutions that leverages disruptive Demand Driven Planning Methods and AI/ML to help your business power fast, wide-ranging results, from strategy to the shop floor.
Bringing Agility to the 
World's Most Complex Supply Chains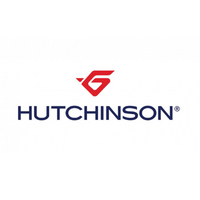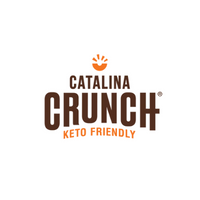 TACTICAL AND STRATEGIC RANGES
Get ahead of volatility with fast, actionable recommendations that analyze sales order data to minimize risk and adapt to change.
Leverage AI/ML to identify strategic inventory positions — so your business always has what it needs to exceed customer expectations.
Boost performance and improve visibility with data-driven modeling, scheduling, and execution capabilities.
Generate better forecasts with Intuiflow's Demand Planning application to support your S&OP.
Free Simulation & Exploratory Session with a Consultant
Meet with one of our supply chain experts for a current state review of your operations.
During this session we will dive into your paint points and explore strategies we could implement to help you solve them. We will then provide a simulation under 72 hours to see what your service levels, supply orders and annual turns would look like with our tool if you applied our expert's recommendations.
Intuiflow: Effortlessly Connecting Supply And Demand
Embrace change and drive performance with a solution that empowers your business to adapt to changing market conditions. Intuiflow paces your operations to actual market demand — delivering higher service levels, lower lead times, and increased agility across the most complex global supply chains.
Salum Nassor – Planning Manager/ Coca-Cola
Steven Wicks – Planning Manager/ Coca-Cola
Daniele Serlini – Project Manager/ Ivar
Jesus Garcia Menendez – Supply Chain Lead Process Engineer/ Michelin
Izak Maritz – Planning Manager / Coca-Cola
Craig Jolly – Production Operations Manager/ 9wood
Donald Quao – Planning Manager/ Coca-Cola
Paolo Bertolotti – CEO/Ivar
Carol Ptak – Co-founder/ The Demand Driven Institute
François Ravet – COO/ Anthogyr
Thibaut d'Herouville – VP of Supply Chain/ Michelin
Barry Katz – Sr. Director of Supply Chain/ Stemcell
Birhan Tesfa – Planning Manager/ Coca-Cola
The Latest Demand Driven Insights
The fact is, we have, and will continue to have, more and more destabilizing events for our supply chains.Your company may have a supply chain that was conceived in a...